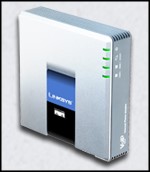 This is an easy way to update to the current firmware of the Linksys/Cisco PAP2T Phone Adapter, using your browser. Using the upgrade url supplied and placing the .bin file in your Dropbox public folder makes it easy.
1. Download the updated firmware file from Cisco/LinkSys (5.1.6 is latest as of today) from here: DOWNLOAD
2. Place the .bin file that is in the .zip file you downloaded into a public Dropbox folder.
3. Go to the Dropbox web interface, find the file select it, and click More Actions –> Copy the public linkWatch movie online The Transporter Refueled (2015)
4. Open a new browser tab or window and enter the following upgrade URL:
"http://[enter PAP2T-IP here]/admin/upgrade?[enter your Dropbox public link for the .bin file here]"
5. Do not power off the phone adapter. The status light will flash while the firmware is being updated. When the light stops flashing the update is complete.