Another near perfect day. James slept almost the whole night!
In the morning after being changed and feed, perfectly content. Oh that we would be like this: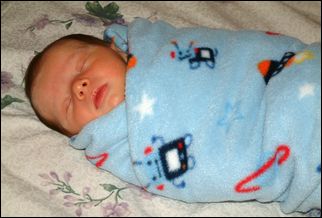 Hey little man – look over here: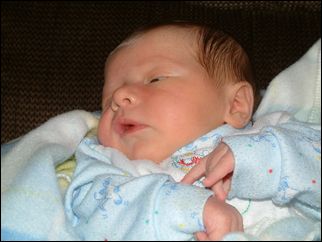 Much better boy, you better listen like that to your dad your whole life!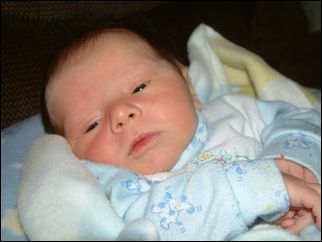 Daddy's Boy indeed!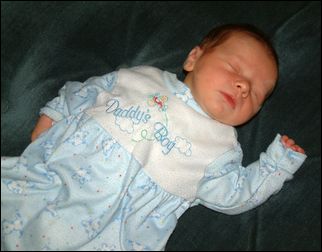 "And said, Verily I say unto you, Except ye be converted, and become as little children, ye shall not enter into the kingdom of heaven." (Matthew 18:3)
How about YOU – are you saved and on your way to heaven? Saved is a Bible word! You can know for sure that you have a home in heaven, read more click here!